Watch this page for meeting notices, notices about your drinking water, and other time-sensitive information. The documents provided on this website are for informational purposes and the official copy of records can be found at the Mesquite office of the Lower Rio Grande Public Water Works Authority.
You will find our Inspection of Public Record Policy on our Documents page.
You can find all of our financial audits here: NM Office of the State Auditor
---
Public Meeting: Presentation of Water & Sewer Rate Study & Recommendations
Tuesday, March 9, 2021 at 6:00 pm online on ZOOM
The Lower Rio Grande Public Water Works Authority asked Rural Community Assistance Corporation to perform a rate study and make recommendations for rate adjustments in 2019.  Results of the the study were presented to the Board of Directors on February 17, 2021, and the board authorized this public meeting to be held online on the Zoom platform due to COVID-19 restrictions on gatherings in-person.  Download the flyer with details here:
You can download the Zoom app for your smart phone or tablet at the Google Play Store or Apple Store, you can attend on your computer, or call in to the meeting.  Informational materials will be posted here as available, and a link to view, download, or listen to the recording of the public meeting will be added here following the public meeting.
Public input will be provided to the Board of Directors at it's regular monthly meeting on March 17, 2021.  If you would like to provide comments to the board, please email your comments to board@lrgauthority.org, mail them to LRGPWWA Board – Rate Study, PO Box 2026, Anthony NM 88021, or call 575-233-5742 ext. 1021 with brief comments.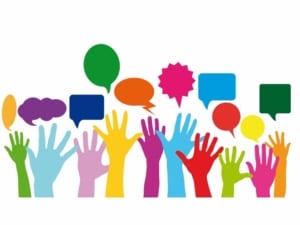 DOÑA ANA COUNTY RECEIVES $9.3 MILLION FOR RENTAL AND UTILITIES RELIEF
Doña Ana County received a $9.3 million grant from the U.S. Department of the Treasury, Emergency Rental Assistance (ERA) to assist local residents who have been impacted by COVID-19.  This money is available for county residents including those within the municipalities of the cities of Las Cruces, Sunland Park and Anthony, the Village of Hatch and the Town of Mesilla.  The grant covers rent and utility payments.  It does not cover mortgage payments.
The funds must be committed no later than September 30, 2021, the end of the federal fiscal year.  Any funds not committed by that date must be returned to the federal government.  Both renters and landlords can take advantage of this grant.  There are specific criteria for the funding.  Households with an income that does not exceed 80% of area median income as defined by the Department of Housing and Urban Development (HUD) are eligible.  That means $43,900 annual income for a family of four.
Proof of financial hardship due directly or indirectly to the COVID-19 pandemic is also required.  This could be proof of unemployment insurance or loss of income, or other financial hardship that threatens the household's ability to pay rent or utilities.
Please click on the links below for the ERA guidelines, tenant application, landlord application and utility assistance application.  Online Applications in English and Spanish will be available soon.
For Tenant
For Landlord
For more information about Doña Ana County go to  https://www.donaanacounty.org/rent-utilities-assistance
COVID19 Precautions for Public Health/Workforce Safety
 The Lower Rio Grande PWWA has options to pay your bills from home, either online or by phone, so please consider utilizing them or the drop boxes located at each of our offices
Our offices were closed to the public except by appointment from March 26 to May 15, 2020, and our Mesquite office is now open and following social distancing, mask-wearing, and cleaning guidelines from the State of NM.  Our La Mesa office remains closed to the public, and our Berino office is closed.
Please follow the guidance from the NM Department of Health to keep yourself and your loved ones safe and healthy
Water & Wastewater Utilities are deemed "Essential" under the NM DOH CoVid-19 Public Health Orders, and we will are hard at work while taking precautions for everyone's health and safety
We are endeavoring to keep surfaces clean in our offices, so please do your part by following good hygiene practices like hand washing, covering coughs, maintaining distance from others and avoiding handshaking, etc.
For more information:
https://www.cdc.gov/coronavirus/2019-ncov/index.html
The Governor Richardson, Lopez, Olmos, Trejo COVID-19
Emergency Fund for the Southern Colonias of Doña Ana County
The fund will offer applicants a one-time check – $150 for individuals or households without children and $300 for individuals or households with one or more children. Families may use this cash assistance for groceries, medical bills, rent, utilities, car repairs, or whatever emergency expenses they might have due to the COVID-19 pandemic.  There are eligibility requirements based on location and income.  For more information and to apply, click here to visit the Community Action Agency of Southern NM website.
SUPERINTENDENT OF INSURANCE, ATTORNEY GENERAL WARN ABOUT COVID-19 SCAMS
"The New Mexico Office of Superintendent of Insurance ("Superintendent") and the New Mexico Office of the Attorney General are warning businesses and consumers that conartists and scammers are taking advantage of the panic, fear and confusion surrounding the COVID-19 (Novel Coronavirus) pandemic, and have intensified efforts to defraud and steal… "  Download the full press release at the link below:
For Those Dealing With Increased Stress & Family Issues:
Pressures from the spread of COVID-19, lost work, and kids at home longer can lead to desperation. But no matter how frantic we feel, don't take it out on our kids. If you feel like you're losing control call CYFD at 855-333-7233.  For the sake of your family – make the call.
Here is the link:  https://tinyurl.com/coloniastudy
Vacancy on Board of Directors
We have two vacances on the Board of Directors, in District 2, which is in the Berino area, and District 6, which includes Brazito and part of Organ. Maps of these District can be viewed or downloaded from the Board & Elections page. Below is a letter to members in Districts 2 & 6 explaining how to apply for appointment by the Board of Directors to represent this District.
2021 Local Election November 2, 2021
Terms for four directors representing Districts 3, 4, 5 & 7 will expire in 2021.  See the Board & Elections page for information about the 2021 election.
Public, Meeting, Non-Discrimination and Rate Notices
If you would like to receive an email reminder about our Board meetings, email your request to board@lrgauthority.org.
2014 Rate Hearing Documents
---
2020 Rate Study by RCAC
Rural Community Assistance Corporation is currently working on a rate study for the Lower Rio Grande Public Water Works Authority.  Information will be posted here as it becomes available, and a public hearing will be scheduled in late 2020 or early 2021.  Due to CoVid-19 protocols, the public hearing will be virtual, not in-person.
Updating our water and wastewater rates based on current financial and customer usage data on a regular basis is important for keeping the LRGPWWA on a sound footing to continue to reliably provide these essential community services, and to avoid rate-shock by delaying necessary increases.
The rate study and rate adjustment proposal will be presented to the LRGPWWA Board of Directors for approval and adoption once complete.  Watch this page for additional information, and contact us at board@lrgauthority.org to sign up for board meeting notifications or to submit comments.
The 2020 Census Is Officially Underway
Households throughout the county have started to receive communication from the U.S. Census Bureau about the 2020 Census.  For the first time, the public can complete the short census questionnaire online; in addition, should people hesitate providing the responses via the internet, the information can also be given by telephone or via paper form.  Pasted below are the contact phone numbers for the U.S. Census Bureau for the 2020 Census.
As you know, the data collected determines the next 10 years of federal funding for vital programs and services throughout Doña Ana County. Infrastructure, Medicare, Medicaid, Food Commodities, Senior Meals, SNAP, WIC and Section 8 Housing, are just a few of the programs that are funded by Congress based on data derived from the decennial census. A one (1) percent undercount during the 2020 Census would equate to a loss of over $64 million in revenue over 10 years.
It is important to note that all information collected during the census is confidential per federal law (Title 13). Fact is Census Bureau employees take a lifetime oath to keep the information confidential.
The following toll-free phone numbers are available from 7:00 a.m. to 2 a.m. EST, seven days a week, in various languages:
English 844-330-2020            Spanish 844-468-2020
Telephone Display Device (TDD)  844-467-2020
Public Meetings Online
Beginning with our April 15, 2020 Board of Directors meeting, we will be using the Zoom online meeting platform for public meetings.  It will be necessary to contact us for the link online password or telephone number.  While the public is welcome to attend our open meetings, we also need to be mindful of online security (yours as well as ours), and we need an accurate record of attendees.
If you plan to attend, please contact us at board @ LRGauthority.org (remove the spaces before and after the @ symbol) to be included in our email reminder list to receive this information, or call us at 575-233-5742 extension 1021 or 1018 and leave a message (we are working reduced hours in the office and partially from home).  Go to https://zoom.us/ to set up a free account prior to attending the meeting.  You can download the Zoom app for Android at the Play Store or the iPhone version in the Apple Store.  It's possible to dial in to the meeting, but probably better to use a computer, laptop, tablet, or smart phone when possible.
Water Quality Reports for Calendar Year 2019 & Previous Years
Our Consumer Confidence Reports for past years as required by the Safe Drinking Water Act are posted below. These reports detail where your water comes from, what it contains, and how it compares to standards set by regulatory agencies.
2010 was the last time there were five separate reports under the names of the original five former mutual domestic associations. Beginning with 2011, all of the water quality data is combined in one report for the Lower Rio Grande Public Water Works Authority for those five systems.
During 2012, the Butterfield Park, Organ and Brazito water associations voted to merge with the Lower Rio Grande PWWA. The 2012 CCRs for these three associations are separate documents.
In 2016 the LRGPWWA purchased the Valle Del Rio water system. The 2015 CCR for this system is also a separate document, found below.
In 2018, High Valley MDWCA elected to merge with the Lower Rio Grande PWWA, and their CCRs beginning with 2017 are available here.
The links to the right will open PDF files containing the reports. You will find contact information for our Operations Manager at end end of each report if you have any questions.
Please note that Wells #1, 2 & 3 in the Desert Sands area have now all been equipped with arsenic treatment plants and lab results for arsenic have since been in compliance with arsenic MCL.
Customer Newsletter
The first edition of our newsletter was mailed out to all of our customers on December 28, 2011. Click the links below to download our newsletters in PDF format.
Click here to add your own text