Consumer Alerts & Links
The Lower Rio Grande Public Water Works Authority wishes to advise its customers that a company called Home Serve is sending out mailers warning people that they need to purchase insurance coverage for their water service lines between the water meter and their homes. This company has no affiliation with the LRGPWWA, and we do NOT endorse or recommend their product/service. You will find articles about this company at the Las Cruces Sun News and the Better Business Bureau. Contact us by email at info@lrgauthority.org or at 575-233-3947 if you have any questions.
Please download the document below about a training opportunity for anyone that may be interested in becoming a treatment guardian.
This training will be held on July 26, 2019 at Dona Ana County Building 845 N. Motel Blvd, Las Cruces, NM Room 1-117 from 8am-12pm.
Please contact Mari Tellez at 575-525-5828 if you have any questions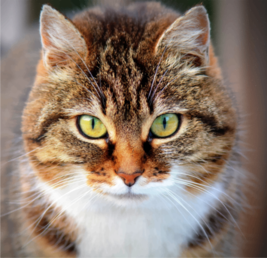 Are you feeding outdoor cats? We can help you!
If you are feeding cats, our support Team may be able to help you and we want to make contact with you so please call us at the number shown below.
The Trap, Neuter and Return (TNR) Team of Dona Ana County is making application for a grant which will allow us to conduct no cost spay/neuter of free roaming cats. This will include feral cats and also domestic pet cats that are allowed to go outside.
The goal of our TNR program is to reduce the growing population of free roaming cats in Dona Ana County by spay/neuter of the cats you are currently feeding. This will reduce the growing number of unwanted cats that are killed each year because of the lack of space at our local animal shelter.
Call for more information at 575-386-2915 between 8am – 6pm Monday-Friday.
Dona Ana County is funding and partnering with SNAP to provide Free Spay & Neuter to domestic cats and dogs of resident in the unincorporated and rural areas of Dona Ana County
A flyer is going out in our October bills with details, or download it below, or go to the SNAP website for more information.  You can reach them at snapnm@zianet.com or (575) 524-9265  Tuesday – Friday 11:00 am – 3:00 pm.
La Pinon Sexual Assault Recovery Services


La Pinon Sexual Assault Recovery Services of Southern New Mexico offers these services:
Crisis Intervention
Medical Advocacy
KidTalk Warmline
Therapeutic Counseling
Community Outreach
Childrens Advocacy Center
24-Hour Crisis Hotlines:
1 (575) 526-3437 (Las Cruces)
1 (888) 595-7273 (Toll Free)
KidTalk Warmline:
1-575-636-3636
Weekdays 3pm-10pm, Weekend 24-Hours
La Pinon Website
South Central Regional Transit
South Central Regional Transit is providing bus service throughout Dona Ana County. Transporte Público sirviendo a el condado de Doña Ana for information:
SCRT Routes-Schedules