Consumer Alerts & Links
The Lower Rio Grande Public Water Works Authority wishes to advise its customers that a company called Home Serve is sending out mailers warning people that they need to purchase insurance coverage for their water service lines between the water meter and their homes. This company has no affiliation with the LRGPWWA, and we do NOT endorse or recommend their product/service. You will find articles about this company at the Las Cruces Sun News and the Better Business Bureau. Contact us by email at info@lrgauthority.org or at 575-233-3947 if you have any questions.

June 7, 2021: FOR IMMEDIATE RELEASE
PAID INTERNSHIP PROGRAM FOR HIGH SCHOOL STUDENTS BEGINS
Paid, real-life job experience internships will be offered to area high school students, through Doña Ana County's Summer Enrichment Internship Program, starting June 21.
The internship program is funded by a $1,129,661.15 grant, awarded to Doña Ana County by the New Mexico Public Education Department's College and Career Readiness Bureau.  The program's goal is to provide 520 high-school students throughout Doña Ana County a unique internship opportunity that may enhance a college or job application.
"This type of career-enhancing, on-the-job training for youth is infrequently available, as state and local governments have limited financial capability to offer it," County Manager Fernando R. Macias said.  "To make this program successful, and offer a variety of learning opportunities, we have partnered with area schools, other municipalities, non-profit organizations and businesses."
Gadsden Independent School District, Hatch Valley and Las Cruces Public Schools, Alma d'Arte Charter, New America and Las Montañas Charter High Schools are involved in the program.
To participate, students must be at least 16 years old, by June 21. Recent 2021 high school graduates may participate, as well.
Students will work for six weeks, up to 20 hours per week and will be paid $10.50 per hour. They will be classified as temporary county employees and will be covered by the appropriate insurance, during work hours.
Internship placements will be with local governments, school districts, nonprofit agencies and area businesses, in close proximity to where they live.
Internships will provide students an idea about what it is like to have a career, while developing marketable soft skills that are important to employers. Soft skills, such as communication, teamwork and problem solving influence how well someone can work or interact with others, in the workplace. Students can add the internship experience to their resume and college application and build upon their academic and other accomplishments.
Each of 26 coordinators will oversee 20 students and collaborate with local employers to foster a learning and rewarding experience.
Specific details about job assignments and program information will be shared with students during program orientation.
High school students who are interested in a paid internship may contact Margarita Leza Porter at (575) 525-5919 or email margaritap@donaanacounty.org. Nonprofits or government agencies interested in providing a worksite may also contact her.
For more information about Doña Ana County, please visit www.donaanacounty.org.
December 15, 2020
WI-FI SERVICE NOW AVAILABLE AT 7 COUNTY COMMUNITY CENTERS
Doña Ana County partnered with the Information Technology Disaster Resource Center, ITDRC, to make free, outdoor Wi-Fi service available at Community Centers, starting today.
"Within Doña Ana County's colonias, just like in all communities, families should have easy access to quality and affordable internet service," said Senator Tom Udall. "The COVID 19 pandemic has highlighted the stark digital divide in colonias and other New Mexico communities, where residents face a persistent disadvantage in accessing education, healthcare services and the modern digital economy."
Students can either drive to the parking lots of the Community Centers or access the projectConnect network just outside the building, maintaining social distance of at least six feet from others and wearing a mask. To access the service, students and interested community members should connect to the network named "projectConnect by ITDRC.org".  No password is required to access the Wi-Fi service.
"We are excited to enable more connectivity at the Community Centers' outdoors areas, especially now, during the pandemic so children can access online platforms and keep up with their school work," said Bob Bunting, director of IT at Doña Ana County. "This additional access in underserved areas is a down payment to narrow the digital divide in Doña Ana County."
Below is a list of Community Centers at which free Wi-Fi service is now available to residents:
Placitas Community Center                      241 Monticello Street in Hatch
Rincon Community Center                       220 Baker Drive in Rincon
Doña Ana Community Center                  5745 Ledesma Drive in Doña Ana
Butterfield Community Center                 9350 Berry Patch Lane in Butterfield
La Mesa Community Center                    744 San Jose Road in La Mesa
Organ Community Center                        5880 Second Street in Organ
Radium Springs Community Center        12060 Lindbeck Road in Radium Springs
      "I want to congratulate Doña Ana County and ITDCR Project Connect for partnering to set up WI-FI hotspots at the county community centers to connect students and rural colonias residents with the internet they need to safely continue their education or connect to other services, and I will continue fighting to increase broadband access for all New Mexico communities in Congress," Udall said.
      ITDRC is a non-profit 501(c)3 organization founded in 2008 to provide communities technical resources needed to operate and recover after a disaster.  To learn more, please visit www.itdrc.org.
For more information about Doña Ana County, please visit www.donaanacounty.org.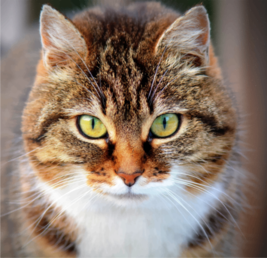 Are you feeding outdoor cats? We can help you!
If you are feeding cats, our support Team may be able to help you and we want to make contact with you so please call us at the number shown below.
The Trap, Neuter and Return (TNR) Team of Dona Ana County is making application for a grant which will allow us to conduct no cost spay/neuter of free roaming cats. This will include feral cats and also domestic pet cats that are allowed to go outside.
The goal of our TNR program is to reduce the growing population of free roaming cats in Dona Ana County by spay/neuter of the cats you are currently feeding. This will reduce the growing number of unwanted cats that are killed each year because of the lack of space at our local animal shelter.
Call for more information at 575-386-2915 between 8am – 6pm Monday-Friday.
Dona Ana County is funding and partnering with SNAP to provide Free Spay & Neuter to domestic cats and dogs of resident in the unincorporated and rural areas of Dona Ana County
A flyer is going out in our October bills with details, or download it below, or go to the SNAP website for more information.  You can reach them at snapnm@zianet.com or (575) 524-9265  Tuesday – Friday 11:00 am – 3:00 pm.
La Pinon Sexual Assault Recovery Services


La Pinon Sexual Assault Recovery Services of Southern New Mexico offers these services:
Crisis Intervention
Medical Advocacy
KidTalk Warmline
Therapeutic Counseling
Community Outreach
Childrens Advocacy Center
24-Hour Crisis Hotlines:
1 (575) 526-3437 (Las Cruces)
1 (888) 595-7273 (Toll Free)
KidTalk Warmline:
1-575-636-3636
Weekdays 3pm-10pm, Weekend 24-Hours
La Pinon Website
South Central Regional Transit
South Central Regional Transit is providing bus service throughout Dona Ana County. Transporte Público sirviendo a el condado de Doña Ana for information:
SCRT Routes-Schedules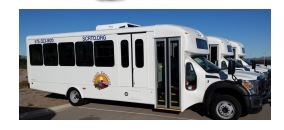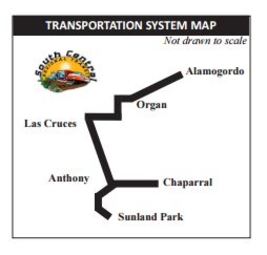 Click here to add your own text